Making the best decisions
Cognitive robots are self-learning artificial intelligence (AI) systems that recognize patterns, correlations and regularities in data and processes and can thus make the best possible decisions on their own. The focus is on maximum process efficiency for customers. In doing so, the currently prevailing standards in innovative companies – efficiency and customer centricity – are focused on.
Artificial intelligence is the key technology of the future. Yet only a fraction of companies use AI.
We at the tean develop cognitive robots for companies: By this we mean customized artificial intelligence that solves the problems of the customers in the best possible way. We offer our robots via an AIaaS platform or for individual customer requests as customized robots.
The cognitive robots are to be distinguished from the rule-based robots.
RULE-BASED VS. COGNITIVE ROBOTS
Rule-based robots: RPA (Robotic Process Automation) is a practical approach that automates rule-based business processes (e.g. repetitive tasks). This increases quality and productivity in companies, reduces costs and relieves employees.
However, rule-based robots follow strict if-then rules and perform them according to a predefined scheme. As soon as the robot encounters a problem to which its if-then rules cannot be applied, it is "stuck". Manual maintenance of the rule set by employees becomes enormously complex and hardly feasible when new rules are added. As a result, rule-based robots quickly reach their limits and are hardly scalable.
In practice, there are many complex processes that cannot be optimized by RPA, which is why we at the tean only develop cognitive robots.
Cognitive robots: Cognitive robots are self-learning artificial intelligence systems that are based on methods such as natural language processing (NLP), machine learning, deep learning or decision tree methods and can thus manage complex processes. The system learns with each use case and can standardize what it has learned after the learning phase is complete.
While rule-based robots are hardly scalable, cognitive robots get better the more use cases they handle. Unlike rule-based systems, cognitive robots can also work with semi-structured data. Recurring processes with a medium to high transaction volume are particularly suitable for process automation using cognitive robots.
We call our cognitive robots "teanions", based on the little yellow helpers from Disney.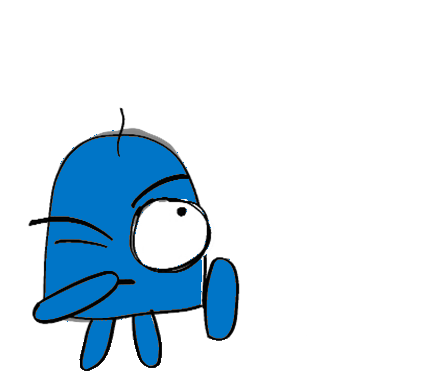 PERFORMANCE OF OUR COGNITIVE ROBOTS
Robots recognize correlations
Even with heterogeneous and incomplete data as well as textual information.
Robots learn on their own
Knowledge about data and processes is gathered.
Processes are controlled: fully or partially automated; autonomous or monitored.
Robots enable data services
Analyses, insights and ratings are available anywhere, anytime.
AUTOMATION
Cognitive robots automate
processes and thus counteract the
shortage of skilled employees.
TEAM RELIEF
Employees can concentrate on
creative, intuitive and
communicative tasks.
INTELLIGENCE
Data correlations are recognized
and are incorporated into the
automated decision.
ONGOING OPTIMIZATION
Cognitive Robots are self-learning
and constantly improving.
SELF-LEARNING
Cognitive robots are self-learning,
not rule-based.
EFFICIENCY INCREASE
The processes are faster, less
expensive and infallible.
COMPARABILITY
Cognitive robots always work in the
same way and are therefore
objectifiable and comparable.
HETEROGENITY
The data or documents can be
heterogeneous as a basis.
DECISION MAKING
Cognitive robots enable automated
decision making.
FIELDS OF APPLICATION
Our cognitive robots can be used in many different ways. Below are some areas in which they are already active.
Industry
Order scheduling – accepting heterogeneous order data (non-standardized, multilingual) and checking availabilities and substitutes in real time
Real Estate
Review of technical damage and maintenance invoices and for the release of maintenance cases in property management
Retail
Dynamic pricing depending on sales promotions, stock levels and seasonality as well as information from customers
Service
Review unstructured service requests and orders for contract coverage, deployment control, billing, retention of customers
Are you interested in Cognitive Robots?